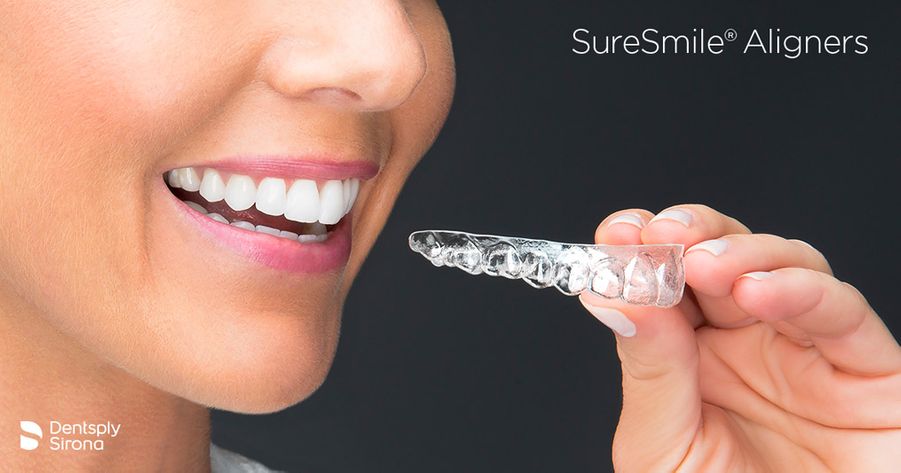 Orthodontics
When patients require movement of their teeth into more ideal position, whether for cosmetic reasons or for a better bite, orthodontic treatment is often needed.
Today's orthodontics is very different than years past. While traditional braces use wires and screws, more patients are opting for less invasive options like clear aligners. This technology uses clear trays which are fitted over your teeth and move your teeth into place over time. Besides the obvious benefit of having no hardware in your mouth, clear aligners can be worn during the day or night, and removed for eating and so you can brush and floss. As your teeth move into place, you will receive a new set of trays about every two weeks until the case is completed.
Dr. Heck works with SureSmile, one of the leading brands of clear aligner technology. If you are interested in learning more about this treatment option, let our team know so you can be scheduled for a free consultation and digital scan.
What Our Patients Are Saying

"This dentist office is the best."
"I had dental anxiety until I found Dr. Heck. He explains my dental needs clearly with pictures and all. He uses the best quality material and is very informed with the latest dental innovation. The office staff is great also."
- Scott R.